The #MaybeHeDoesntHitYou campaign was started on social media in May 2016 by Zahira Kelly to raise awareness of the many forms of non-physical intimate violence. The impact of the campaign lies in the massing of painful and powerful first-person anecdotes by actual social media users.
I gathered a selection of tweets and statistics and created a PDF kit that can be easily and inexpensively printed and deployed. Because emotional and psychological abuse are rarely discussed and are often dismissed, these materials target young people who are experiencing their first relationships, to alert them to potential warning signs in their partners' behavior.
The print-ready kit is especially well-suited for places such as teen libraries, high schools and youth centers, and includes three components:
* 36 bookmarks [3 8.5×11 pages]
* 1 flyer [1 8.5×11 page]
* 1 poster [1 11×17 page]
This kit was featured in the Chicago Tribune, Sydney Morning Herald and The Age.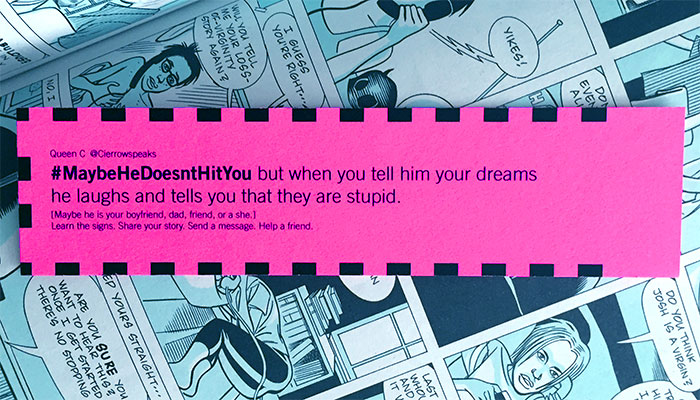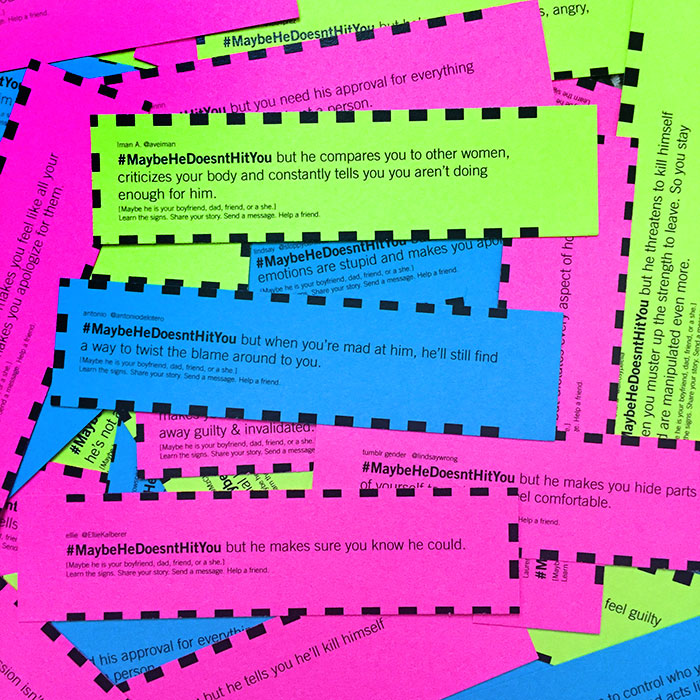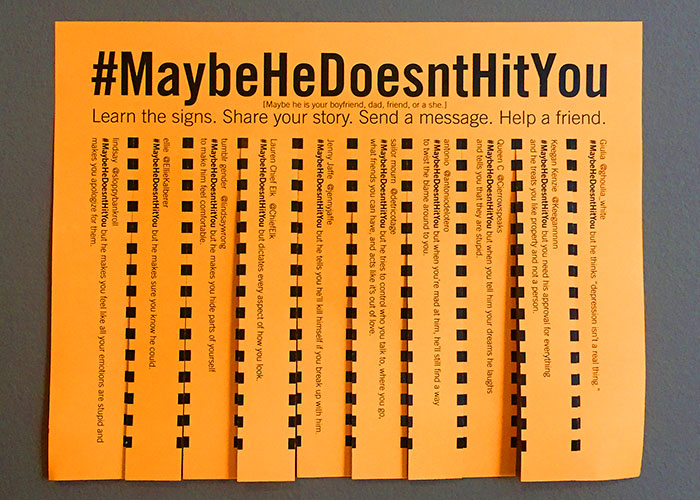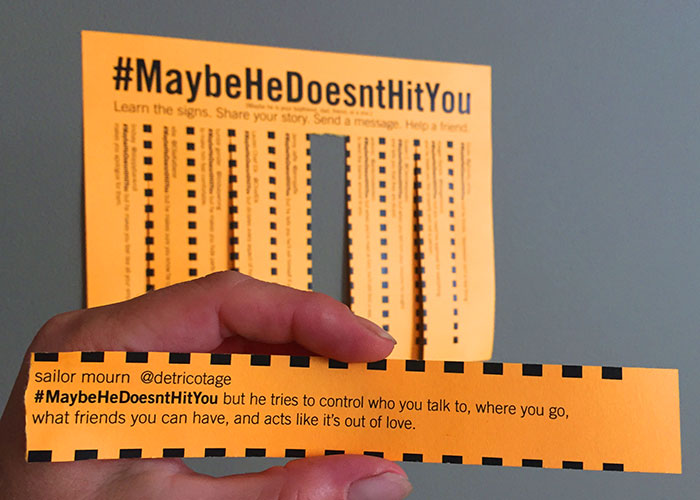 conceptualization and design: Maya Drozdz
Save
Save
Save
Save
Save
Save
Save
Save
Save
Save
Save
Save
Save
Save
Save
Save
Save
Save