East Walnut Hills is an historic, diverse neighborhood in Cincinnati. As its Marketing & Communications Manager, I work for the East Walnut Hills Assembly (community council) and its Business Association to manage and grow neighborhood events, promote the business district, and visually tell the story of the neighborhood and various entities within it. I maintain the official Instagram account and Facebook page and mentor business owners, brainstorming social media strategy that's tailored to each business' needs and niche. I act as the BA's liaison with the neighborhood's Events Committee to find meaningful opportunities for community events that positively impact the businesses, and promote and cross-promote events as needed and appropriate. I manage business district events and activities, as well as promotions ranging from print collateral to social media marketing, designing all print pieces and manage invoices from third-party vendors: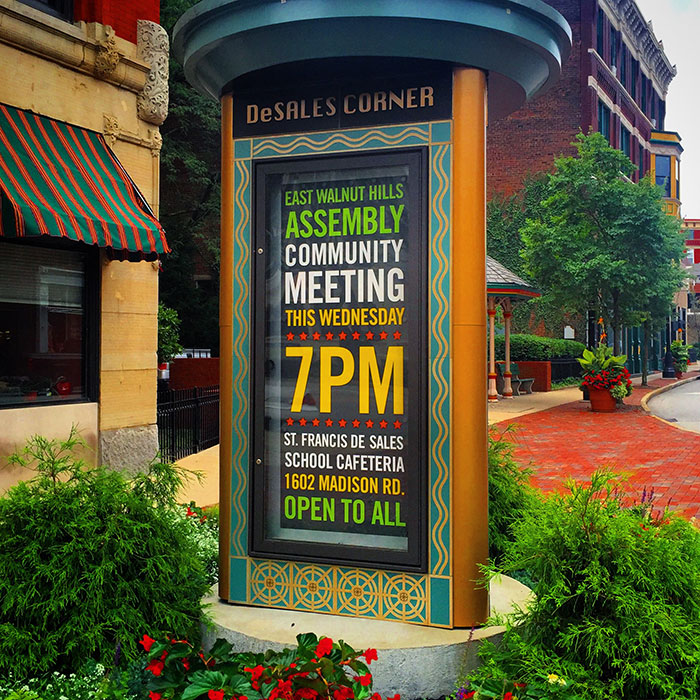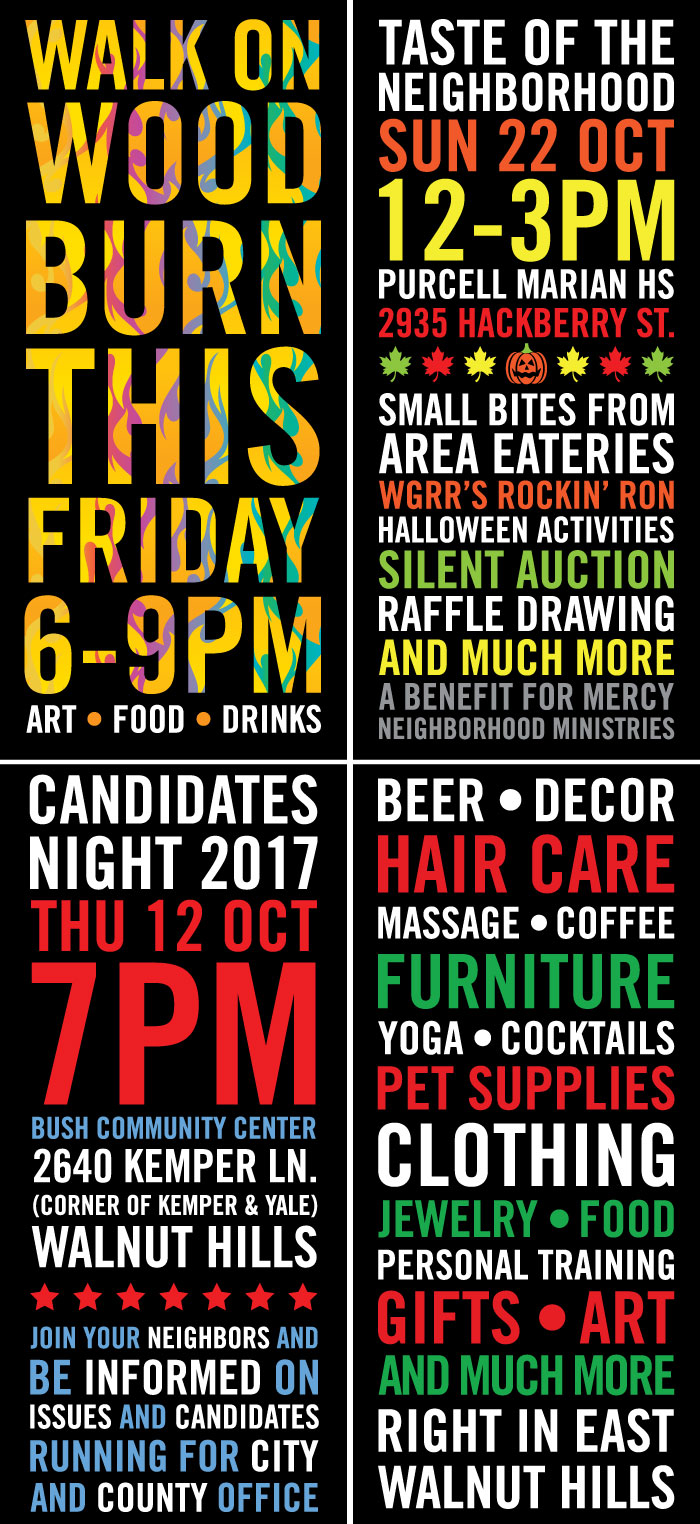 One side of the kiosk contains my map of the neighborhood business district: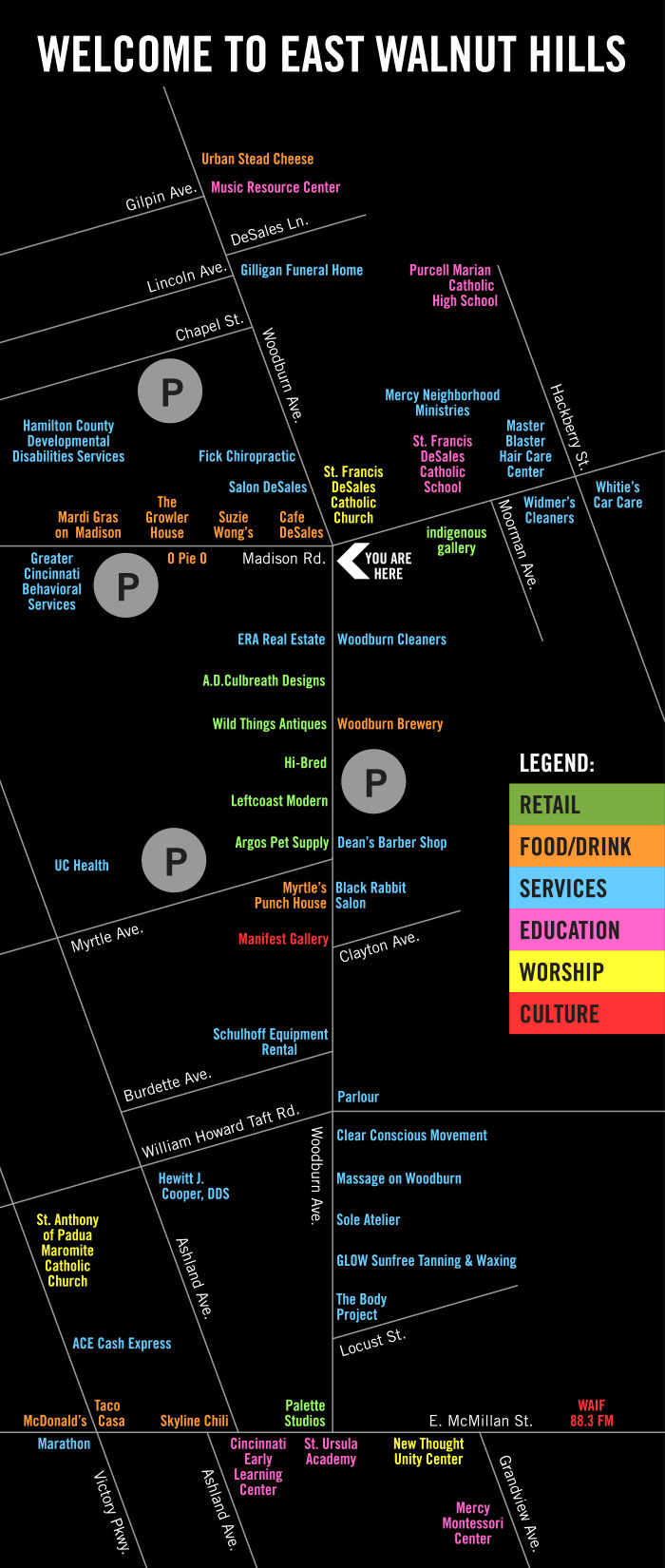 This postcard is a cost-effective, cross-promotional piece designed to increase porosity in the business district. It's regularly updated and distributed throughout the neighborhood: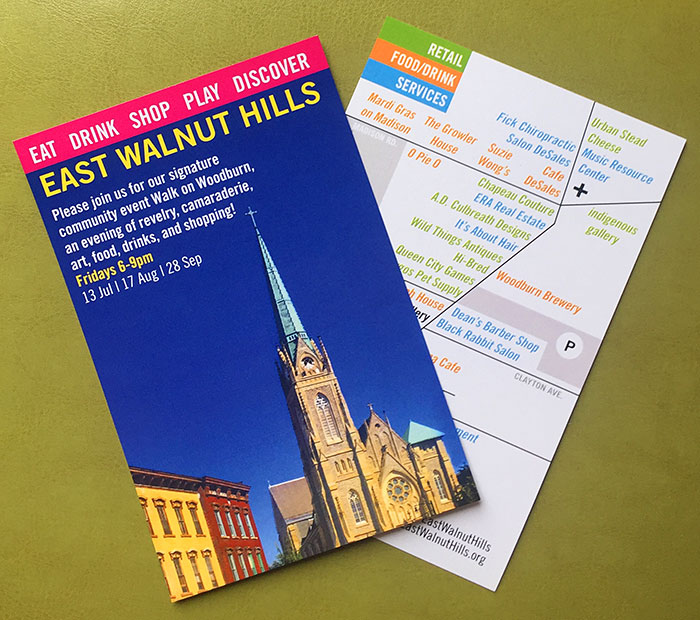 I overhauled the design of the neighborhood newsletter to aid readability, update the aesthetic and add to the density of information without overwhelming the reader. I also developed some of the content and photography, and co-edited the publication: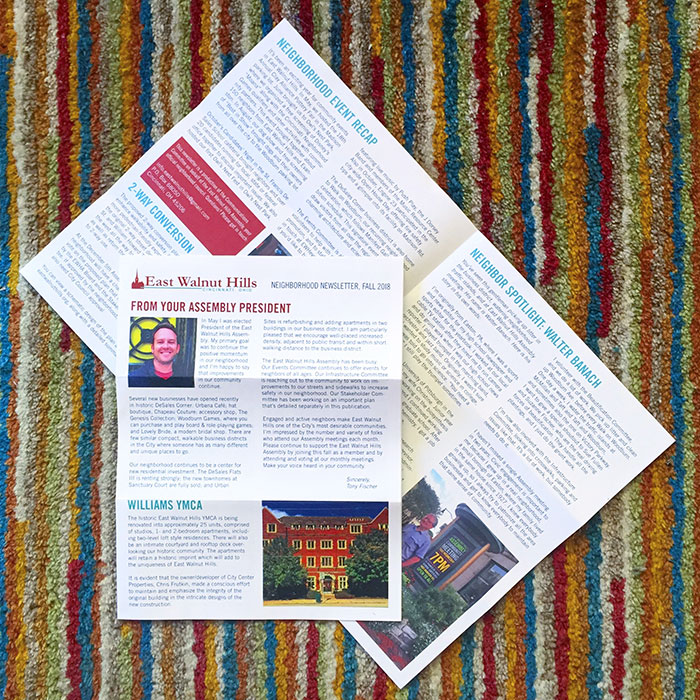 I designed this ad for the Clay Alliance's Spring Pottery Fair program, an annual event that takes place in the neighborhood: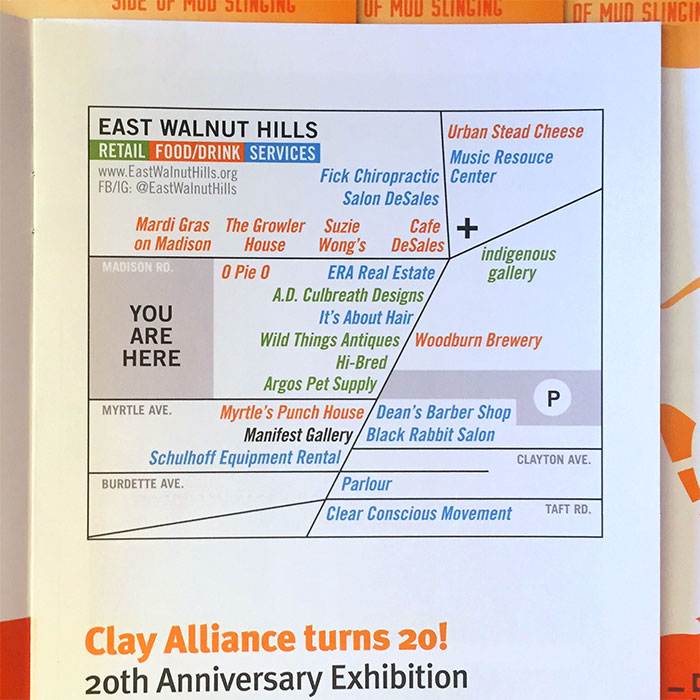 The East Walnut Hills Instagram account I started grew to over 1.5k followers in its first 6 months, and is updated a couple of times/day with news about neighborhood events, business promotions and offerings, and bits of local charm to visually tell the story of the neighborhood. I use almost exclusively my own photography, with occasional, fully credited reposts: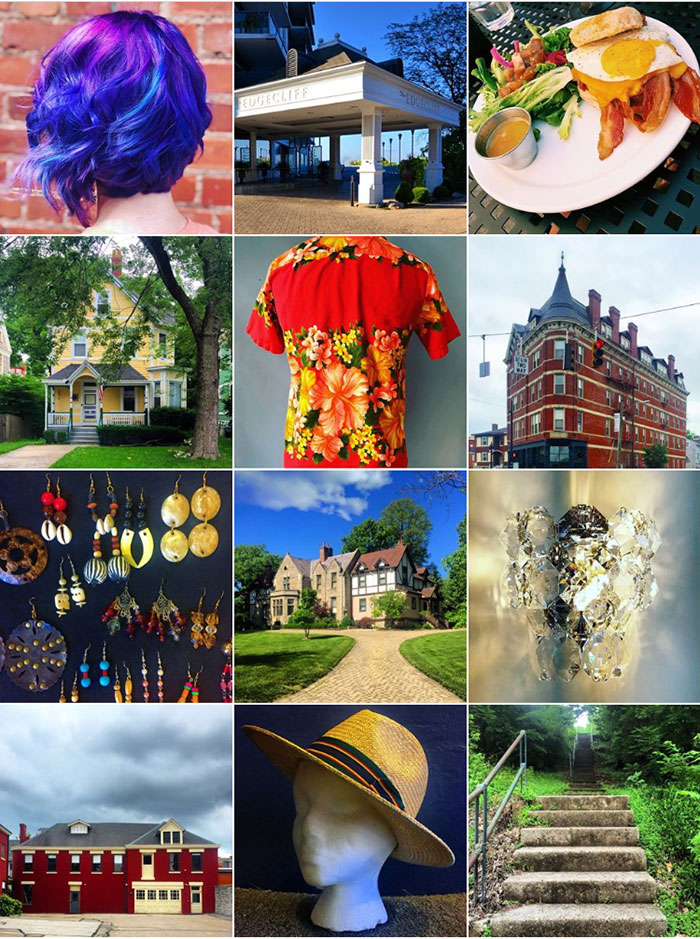 A sample Facebook promotion – by carefully selecting an audience, an investment of only $25 yielded a relevance score of 8, 6.6k reach, 50 shares and almost 500 clicks on business links in the post: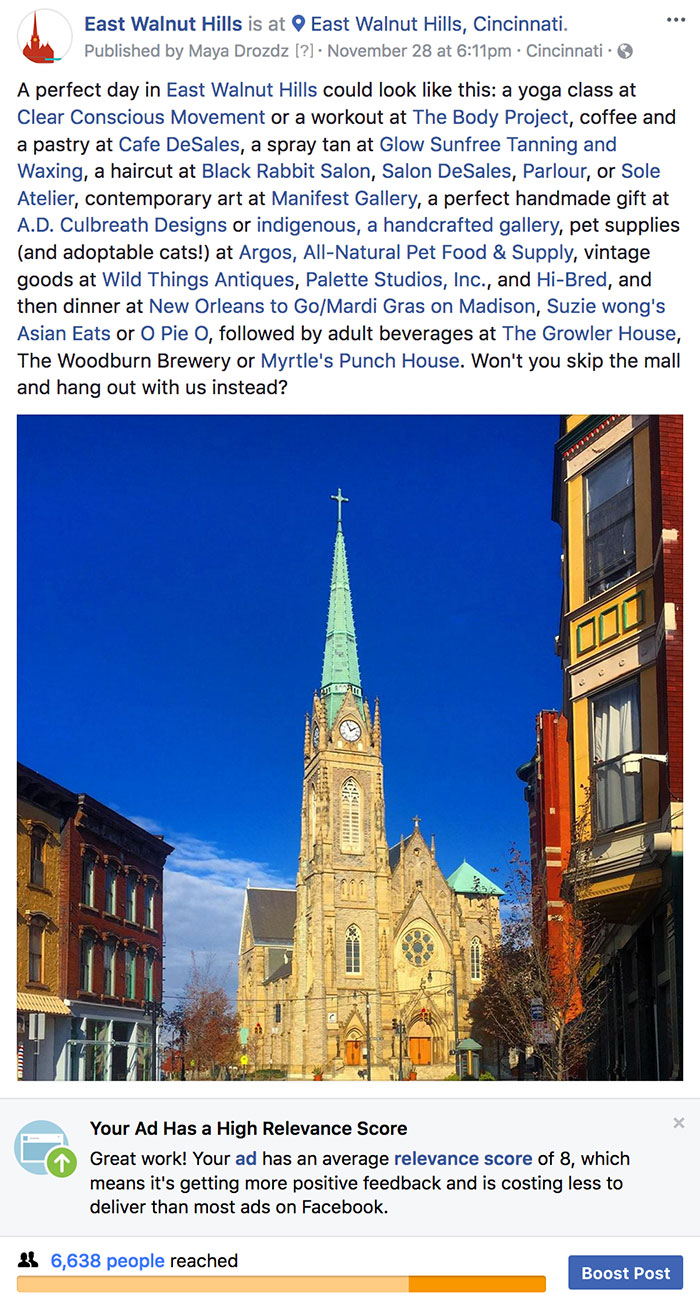 In addition to managing all organic and paid promotions, I design the Facebook graphics for neighborhood events to maintain a consistent look-and-feel: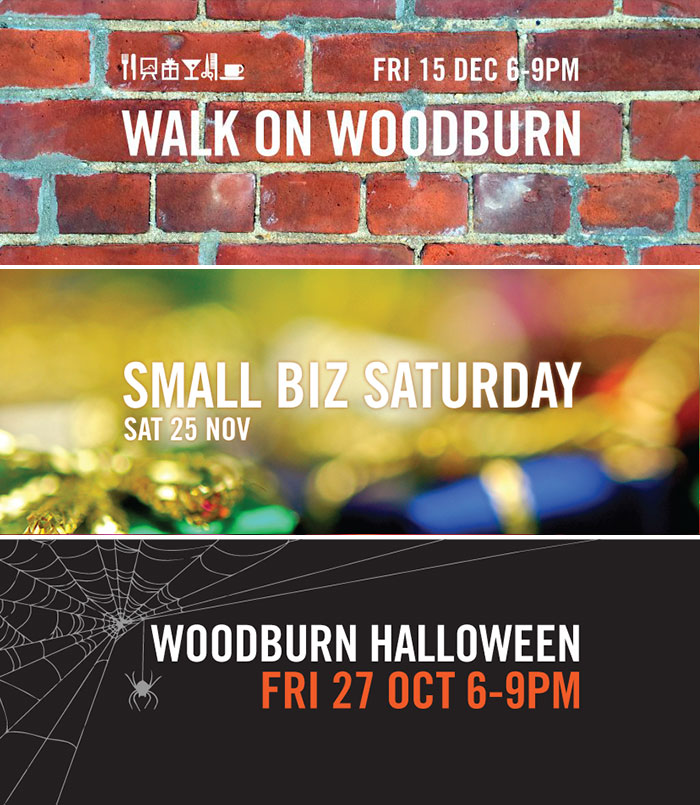 Additionally, I redesigned and regularly update the official neighborhood web site, and design its newsletter, contributing original photography and writing as needed.